This new record revenue was mainly due to growth in the electromobility segment (e-bus), and the good figures obtained in the railway market.
Having experienced sustained growth since 2014, the sharp downturn that the market suffered in 2020 as a result of the global Covid-19 pandemic interrupted the steady progression of Hispacold's sales. However, the work that had been carried out during previous years, consolidating its client portfolio in Europe, and tackling new markets such as Australia and Turkey, allowed the company to return to pre-pandemic revenue levels in 2021.
Thus, the Seville-based leader in air conditioning systems closed 2022 with €54 million in revenue, which is 16.6% higher than in 2021. This represents a return to the growth trend of the years prior to the pandemic, in spite of the complex global situation, which has seen historic highs in the price of raw materials, energy and transport, and the supply problems which have affected, and continue to afflict, the global industry.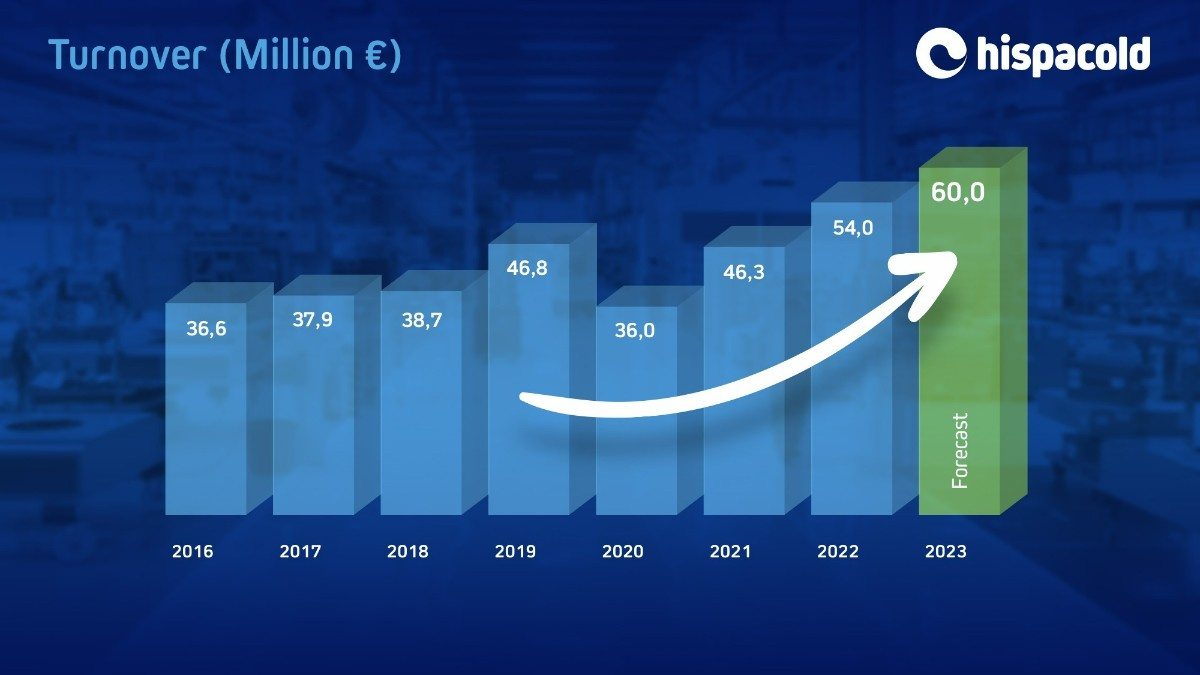 By 2023, the company expects to achieve €60 million in revenue. The air-conditioning systems division for buses and coaches expects to see a revenue of €41 million this year, while the railway division will achieve sales of €19 million, thanks to the orders confirmed during the past year. In fact, Hispacold expects its order backlog for railway HVAC systems to reach €36 million in 2023, matching the 2022 figures.
Hispacold's ability to adapt to customer needs, its commitment to innovation, and the development of proprietary technology to provide solutions for the electromobility market have enabled it to consolidate its leadership position, in spite of the global crisis.
International expansion
Hispacold's strong growth in the domestic market is complemented by its international expansion. In 2022, the company closed some important projects in countries such as Italy, France, Portugal, the United Kingdom, the Netherlands, and Turkey, among others.