One of the latest contracts that Hispacold's railway division has been awarded is a strategic project involving the installation of air conditioning in 21 trains for line 5 of the Istanbul metro system.
Each train consists of 6 cars equipped with two semi flush-mounted HVAC systems each, thus involving the supply of 252 air conditioners with a cooling capacity of 75 kW per car.
The system validation stage has been completed and equipment start-up is scheduled for the last quarter of 2016.
This project has involved a considerable challenge for Hispacold. As well as meeting a tight deadline, it also had to comply with a localization commitment, making Hispacold the first European manufacturer to have obtained a Turkish certificate of origin.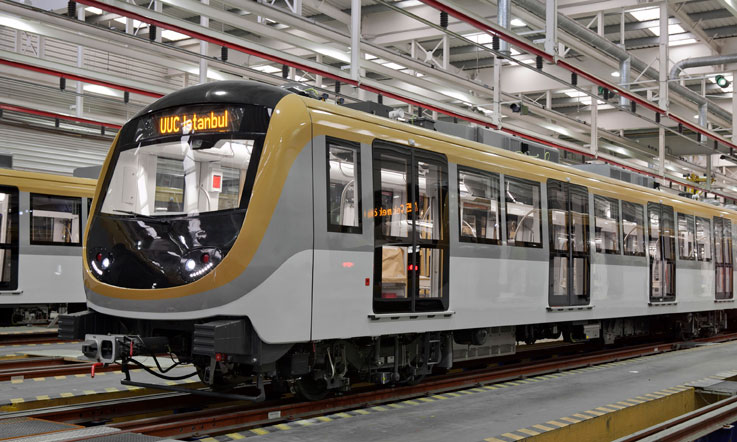 Photograph courtesy of CAF