On April 11th, the presentation of the new electric bus model "Scania Volt e-Urviabus" of Scania Mexico, bodyworked by Carrocerías Hermanos Becerra (Beccar) for the tour operator Grupo Xcaret, was held.
The Scania Volt e-Urviabus, the first electric bus manufactured entirely in Mexico, has been specifically designed to transport tourists from Grupo Xcaret, a leading Mexican business group in the hotel and theme park sector.
The Scania Volt e-Urviabus bus is equipped with the best European technology available for transport. It integrates ten batteries of 230 kW of energy capacity: a tower of four batteries plus six batteries on the roof of the vehicle. These batteries are connected to a motor and a two-speed gearbox. The entire system is refrigerated to guarantee the proper functioning of the vehicle.
The vehicle has a Breeze 200e electric HVAC system installed, equipped with a reversible heat pump for the production of cold and heat, an air renewal system that allows working with 100% fresh air, thus avoiding the recirculation of air in the passenger compartment, and therefore improving hygienic conditions inside the vehicle, extraction system incorporated into the equipment itself, mechanical fixing to the roof of the vehicle, simple circuit and lateral suction.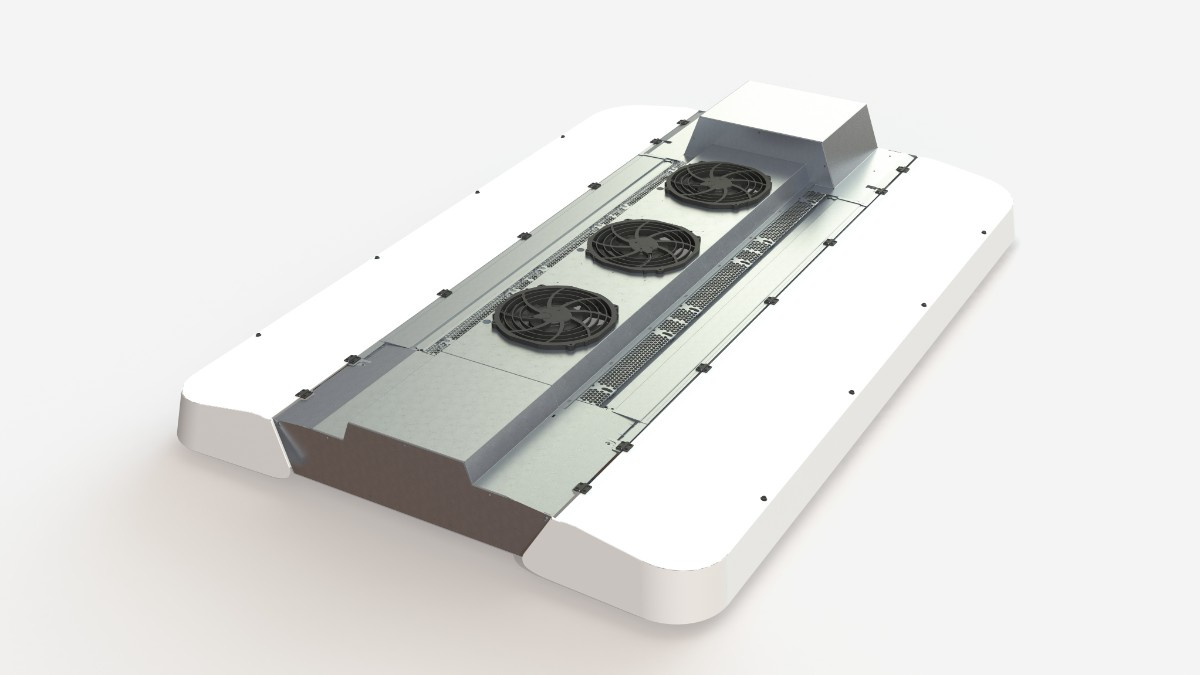 Hispacold Breeze 200e electric HVAC system