The eBreeze range of electric HVAC systems will feature prominently at the Hispacold stand in Busworld Europe 2023. The eBreeze range currently consists of two systems which have a reversible heat pump for producing cold and heat, an air renewal system that allows them to work with 100% fresh air, an extraction system that is built into the equipment itself, mechanical fastening to the roof of the vehicle, a simple circuit, and a lateral air intake. These systems are characterized by their ability to adapt to the vast majority of vehicle roof radii, and their symmetry (option of rotating 180º without changing the anchoring points). Available in multiple configurations, the e-Breeze systems reduce weight by more than 20% compared to previous Hispacold electric ranges, and they require 40% less refrigerant gas charge than previous ranges.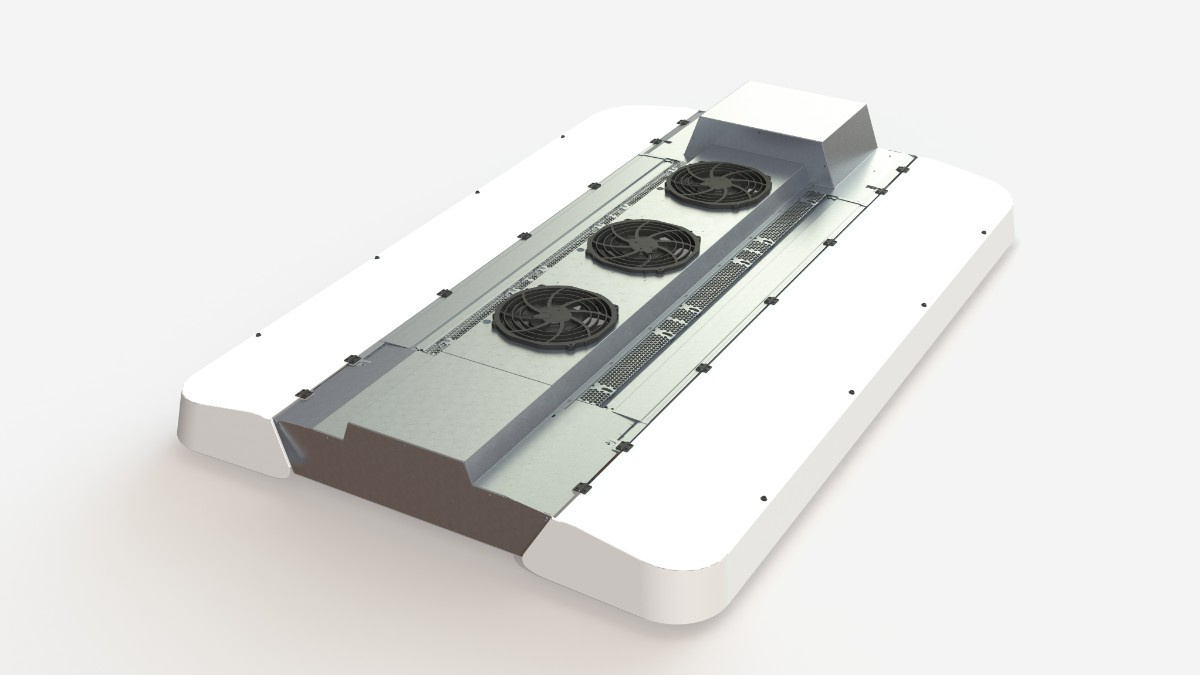 Equipo de techo eBreeze 200
The Seville-based firm will make the most of this important event to present the culmination of its range of netiOs control panels to the sector. This range is characterized by its modularity, by its simple, robust, flexible, intuitive design, and by the ease with which it can be integrated. It consists of four models which are capable of meeting all the market's needs, thanks to their flexible, modular architecture. All the models can be combined with each other, in order to offer the optimal solution from a features and cost point of view, thanks to the standardization of their communication and diagnostic protocols.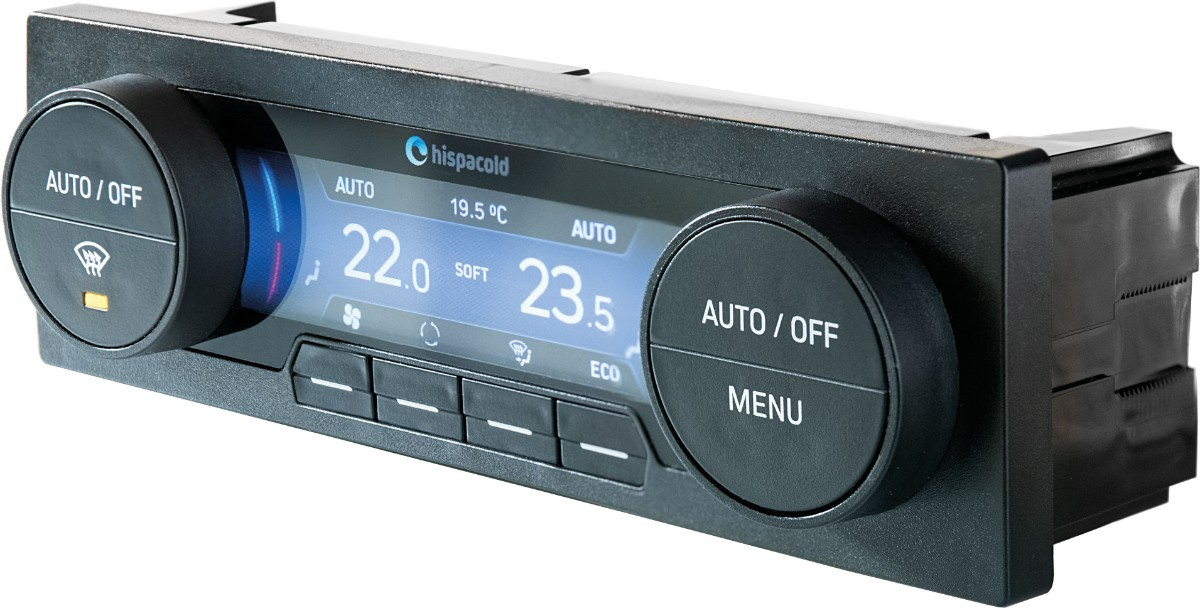 NetiOs HMI Control Panel
It will also be possible to have a look at the Thermion range of BTMS units (battery thermal management system) which allow the battery temperature to be maintained within the optimal operational range, guaranteeing efficiency and prolonging their useful life.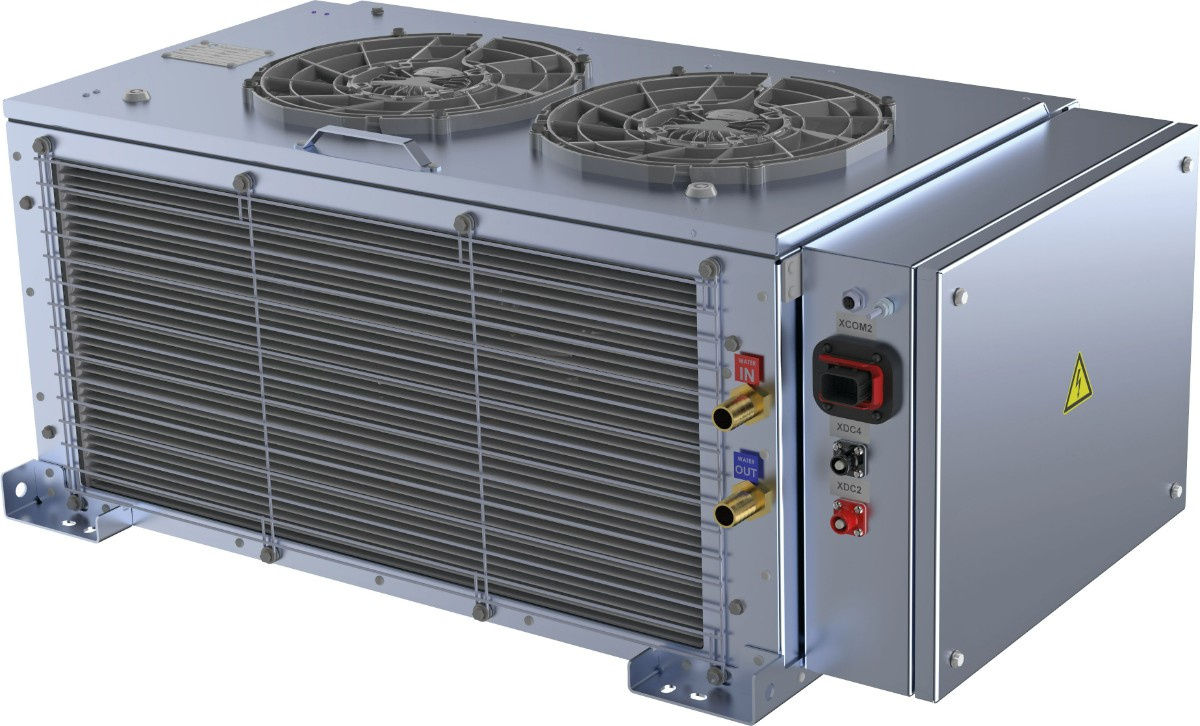 Energy 1 model BTMS unit
On the Hispacold stand, it will also be possible to see the new, smaller version of the air purifier, the mini eco3, which can treat up to 8 m3 of air, and is therefore particularly suitable for treating the volume of air around the driver of a bus, ambulance, or public service vehicle. It is also recommended for installation in the cabs of trucks or taxi-Cabify vehicles.
Another of the star projects that Hispacold will be presenting at this event, which is the most important bus and coach sector event in Europe, is called Signum: a predictive maintenance and efficiency system based on artificial intelligence. The Signum project aims to develop a smart system that is based on two complementary goals: on the one hand, to generate a maintenance system that can anticipate when a technical intervention is really necessary for a vehicle, before a breakdown occurs, in order to reduce costs and intervention times, and on the other hand, the energy optimization of the operation of air conditioning equipment, in order to reduce operation costs.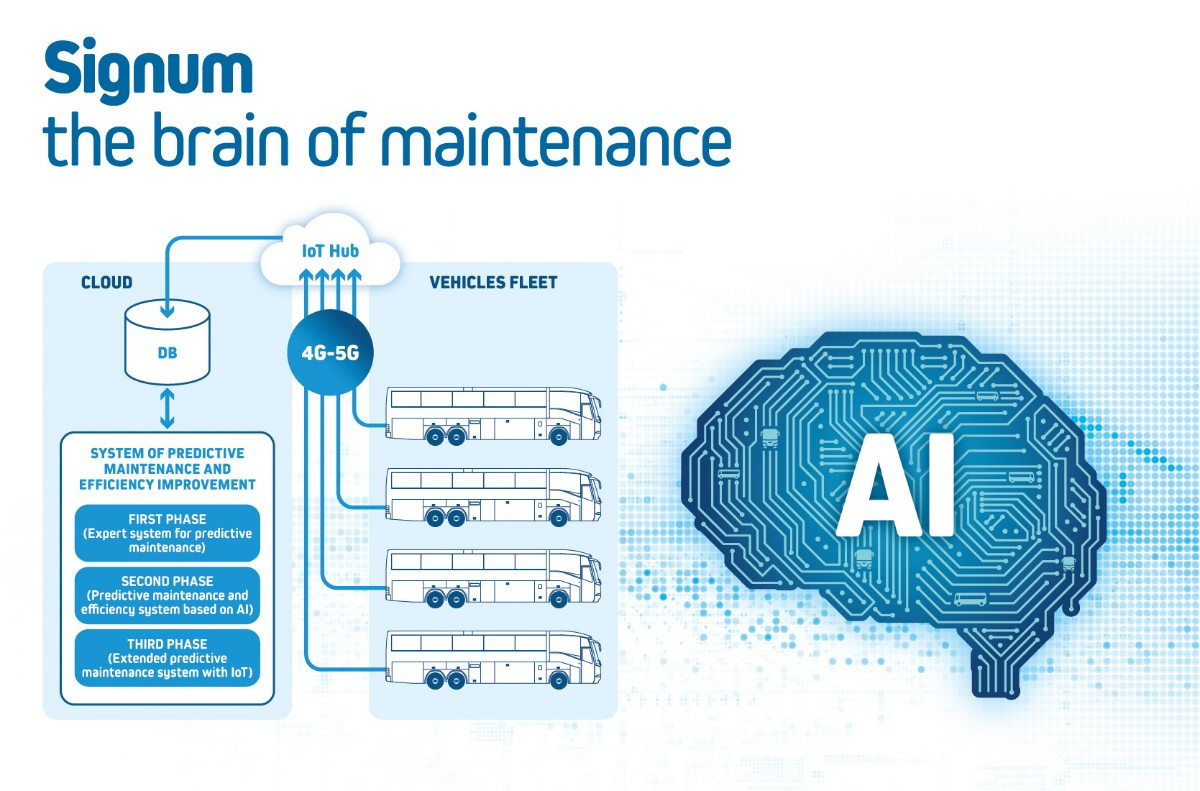 However, without a doubt, the main new product that Hispacold will be presenting at this forum is its new design for a CO2 HVAC system for buses. Growing demand for efficiency, together with strict environmental legislation, is driving an increase in the use of refrigeration with CO2. Alongside Hispacold's commitment to the development and improvement of air conditioning systems which are increasingly environmentally-friendly, this has led to the development of the B100 CO2 unit, which uses this refrigerant that is natural, non-flammable, non-toxic, and easy to produce to achieve a refrigerant with zero real-world pollution.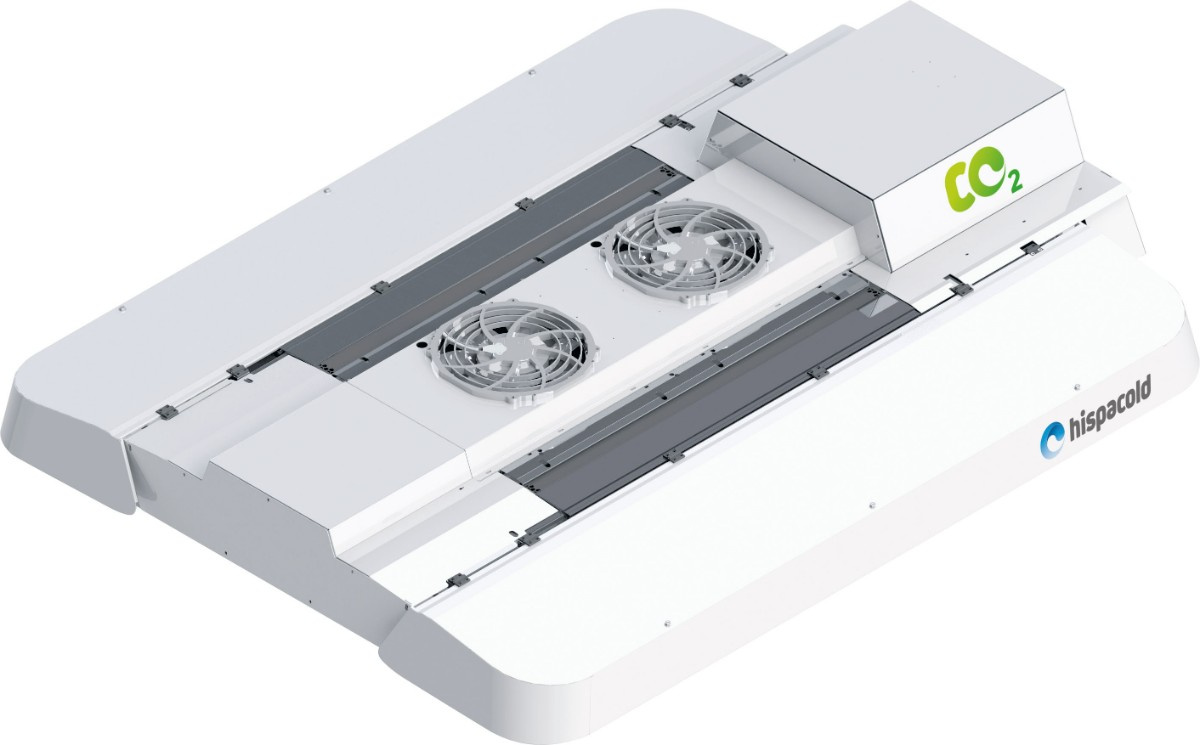 B100 CO2 roof unit