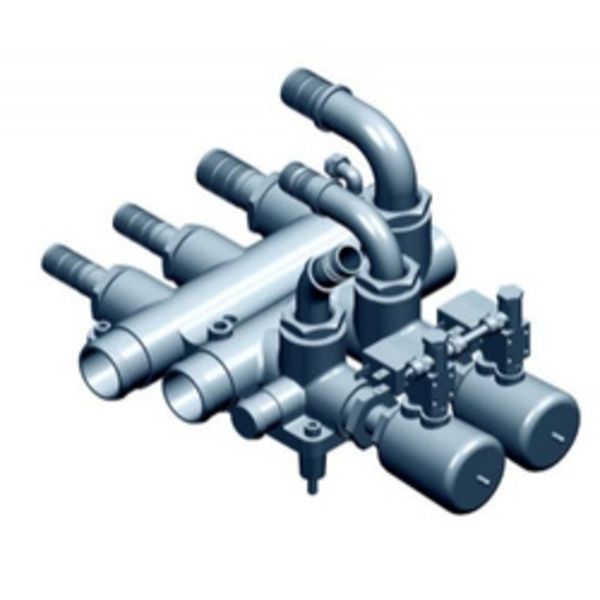 Ecoflow Standard
Ecoflow Standard central heating of Hispacold is a device that allows the regulation of the heating water flows through the different circuits of the vehicle.
Its features are compactness, easy set up and maintenance, as well as versatility, because with simple modifications this Central can be adapted to any Heating Setting.

Its geometry makes leaks lesser, optimizing the heating flow. Regulation is carried out thanks to the geometry and the control panel performance on pneumatic valves.

The components of the Central Heating and options are the following:

• Water valve: On/Off NO. Slow closing to avoid ram effect. 24V fed and air driven.
• Purger built into the aluminium block. [Nota: purger, flusher, bleeder...]
• Temperature sensor for the water heating.
• Fitting for EPDM rubber or cross-linked polyethylene (PEX).
• Approximate weight with supporting plate 5,5 kg.