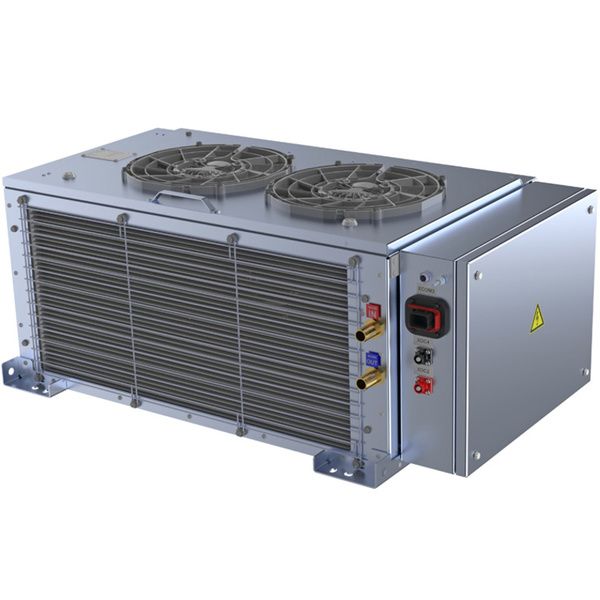 BTMS
BATTERY THERMAL MANAGEMENT SYSTEM
DESIGN
> Designed for high cooling requirements.
> Heating system.
> Brushless ventilator fans.
> High efficiency.
> Modular system, with the ability to adapt to different types of vehicles from commercial transport to high-capacity vehicles.
> Compact system with the possibility of integration within the battery module making a compact module.
> Ultra light weight system, optimizing the materials to lighten the weight.
> Plug and play.
> Possibility of refrigeration for stationary charge batteries and opportunity charge.
> Minimum consumption adapting to the demand of the battery at all times.
> High efficiency increasing vehicle autonomy.
> Operation in cooling, heating and possibility of free cooling.

MAINTENANCE
> Maintenance friendly. Easy access for preventive and corrective maintenance.
> System compatible with different communication platforms. CAN, J1939.