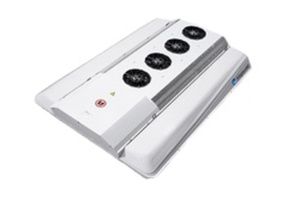 Mod. 12EN 1C
Designed for full electric vehicles up to 12m.
Brushless evaporator blowers and condenser fans.
Adjustable cooling capacity and independent of engine speed.
Single circuit.
Central air intake.
Semihermetic compressor electrically driven.
Heat Pump system.
Available in different capacity level of cooling and ?heating.
Optional: Fresh air intake 100% / Climate control / Floor heating / UCC for driver.
Hybrid
Electric
Download technical sheet